My beautiful friend, Britney at
FabPhilosophy
never ceases to amaze me with her pure joy and gorgeous style to go with it. Recently, she launched
a brand new styling blog
of lifestyle pieces and beauty tips to revamp your wardrobe and fashion statement. Consider her as your own personal shopper!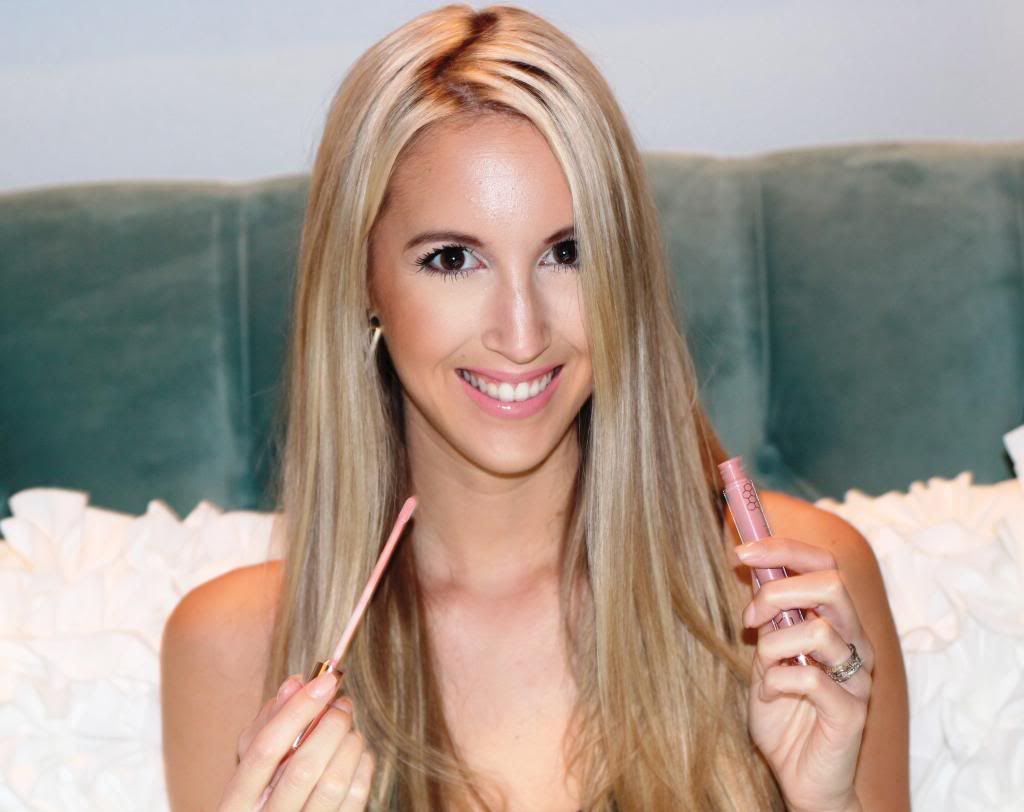 1. WHAT SHOULD WE EXPECT FROM FABPHILOSOPHY?
My blog is a mixture of fashion, beauty tips, and my random thoughts. I started the blog because I wanted to create a place where women could go a few minutes a day and possibly pick up a few tips or find a little confidence in their style and beauty routine. I have a passion for makeup and fashion, and I think every women deserves to feel beautiful. I want to give that confidence to my readers.
2. WALK US THROUGH YOUR MORNING ROUTINE, PLEASE.
The first thing I do when I roll out of bed (after hitting my snooze at least 3 times) is brush my teeth. After that I usually have to tend to my two little dogs, so after I take them out, feed them, and play tug of war with their favorite toys, then I finish my morning skincare routine. I use a clarisonic with my cleanser at night but in the morning I usually just use my hands. I use a toner, a serum, and a moisturizer after I've cleansed my skin. It sounds like a lot but I really see a difference in my skin when I use then all as opposed to just washing and moisturizing. I don't put on makeup every morning, I like to let my face breath at least 2-3 days a week.
3. BEST ADVICE TO THOSE JUST STARTING OUT WITH MAKEUP?
A little can go a long way. Focus on brightening you face over adding color. Before trying a full on foundation product try a bb cream, cc cream, or tinted moisturizer. They will be better for your skin and most likely provide the coverage you need. Start with neutral brightening eyeshadows and mascara on the eyes. Don't worry about wearing eye liner. Use a soft yet shimmery blush. If you want to go bold with anything choose a lip color you love.
4. WHAT IS YOUR FAVORITE GUILTY PLEASURE?
Junk food of any kind! I cant buy powdered sugar donuts because if I do, I will eat the whole bag!
5. WHO DO YOU FOLLOW ON SOCIAL MEDIA AND CHECK IN WITH DAILY?
I love so many fashion blogs out there. Everyone is so unique and inspiring in their own way, it's hard for me to choose just one. I would have to say Blair Eadie Bee of AtlanticPacific. I read her blog, and follow her on both Instagram and Pinterest; she has amazing style and is an incredibly successful lady. She always inspires me.
6. WHAT IS THE ONE MAKEUP TIP THAT HAS "CHANGED YOUR LIFE"?
ALWAYS wear mascara, and never forget to apply it to your bottom lashes.
To celebrate Spring,
sixteen sunbuckles
has partnered with
FabPhilosophy
to give away
six of Britney's favorite pieces
to one lucky reader
. This includes: a
Laura Geller
pouch,
Laura Geller
blush and primer,
Benefit
eyeshadow and mascara, and
Kardashian Beauty
joystick in modern mauve (
Britney's favorite nude color!).
A total value of over $50!.
New makeup. New Season. Fresh Start. New You.

To enter, simply visit the
FabPhilosophy
website and then leave a comment here telling us why you'd love to win this bag of goodies! The more times you enter and share on the below GIVEAWAY the better chance you have of winning. Entries must be posted by this
Monday, March 24th, at midnight CST
, and one winner will be chosen at random*.